Creamed bean and leek soup has no origins in the Italian American kitchen. Although, insofar as it is a bean soup made with cannellini, it may be considered a distant relative of pasta e fagioli (pasta fazool). The idea for this soup came to me recently when I was thinking about winter soups and in a certain nostalgia I recalled the "potage parmentier" I discovered in France when I was a student there. My first experience with this soup was the Knorr variety made from a dry mix in a packet.


.


Later, as I learned how to shop in the market and learned to ask questions of the vendors, the lady at the vegetable stall told me how to make real potage parmentier with just a few leeks, potatoes and chicken stock. Potage parmentier is such a simple peasant soup I find it interesting that it is not part of the Italian kitchen: perhaps because of the potato foundation. In Italy it would have been beans, "fagioli."


As I pondered this curious variation, it struck me that I might be able to create something of an Italian version of the creamy parmentier by using the white cannellini beans of pasta e fagioli instead of the potatoes. I found that the substitution worked perfectly well. This is a great soup for Fall and Winter: rich dense and satisfying. And, it is so easy to do.


What you need
Plate and serve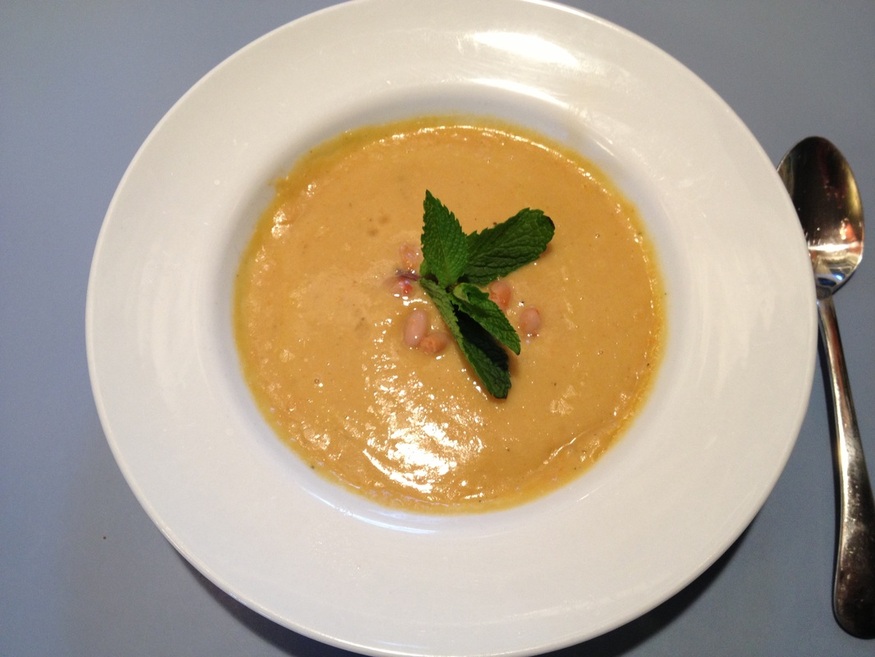 ---